The compact and extremely economical rail system Profile 22 was developed mainly for the requirements of shade provision and room partitioning in buildings.
Profile 22 is available as standard with two to five runs and can be mounted directly underneath the ceiling.
It permits a flexible, lightweight, and visual and acoustic partitioning of large areas thanks to the use of textile screens and lightweight sliding panels.
The Rossoacoustic hangings are particularly suitable for functional design and screening off of workplaces.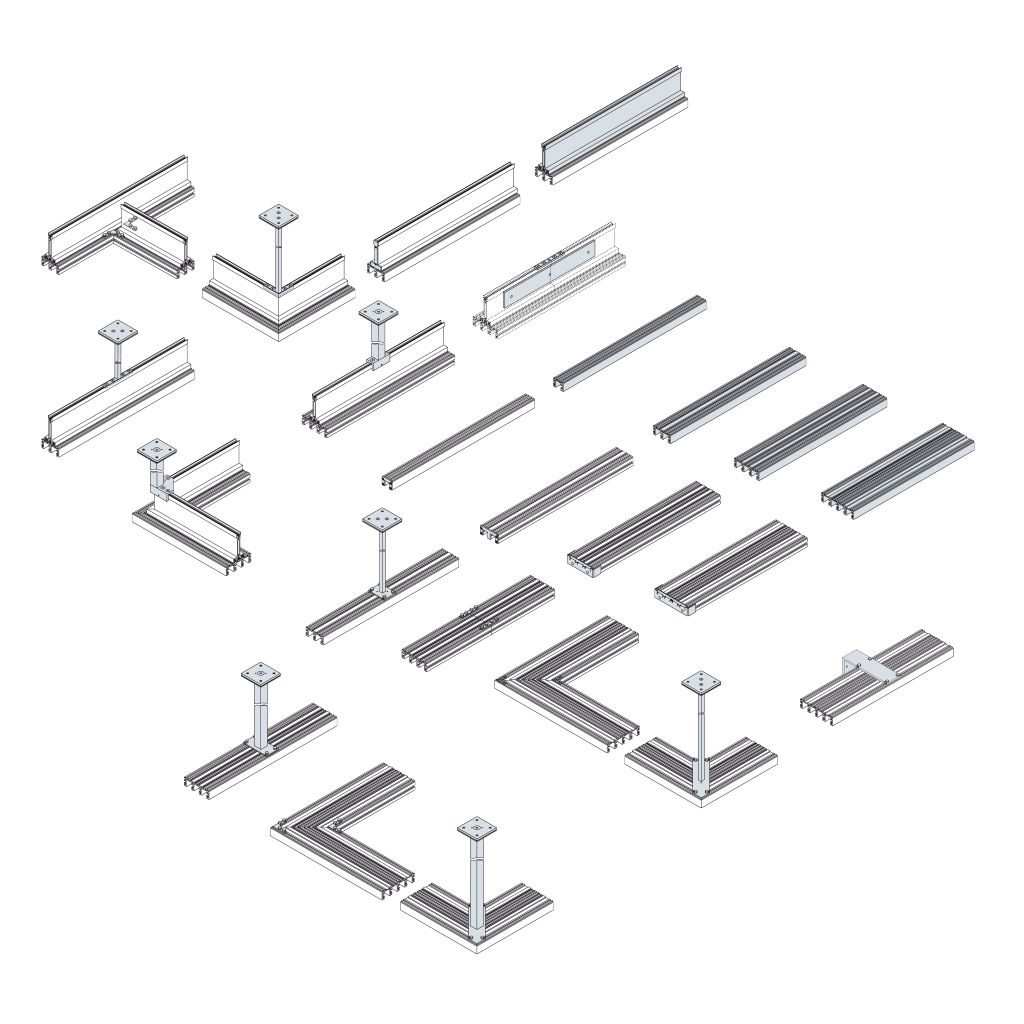 A variety of suspension methods for use in high-ceilinged offices, studios or lobby areas as well as wallmounts and wallbrackets, increase the range of applications. For large window surfaces and long corridors, the support profile even permits the use of suspended systems of up to 6 m without intermediate brackets. The screw-on support profile also gives the system a higher load-bearing capacity.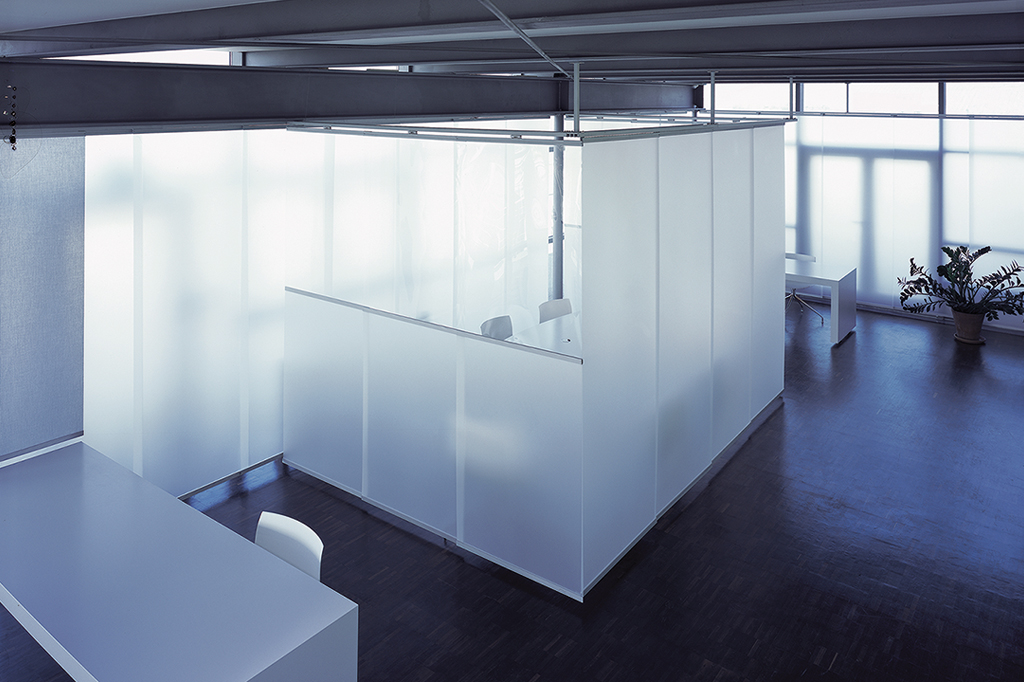 The few basic elements of the system and the combination of several runs in just one compact profile allow rapid and economical mounting.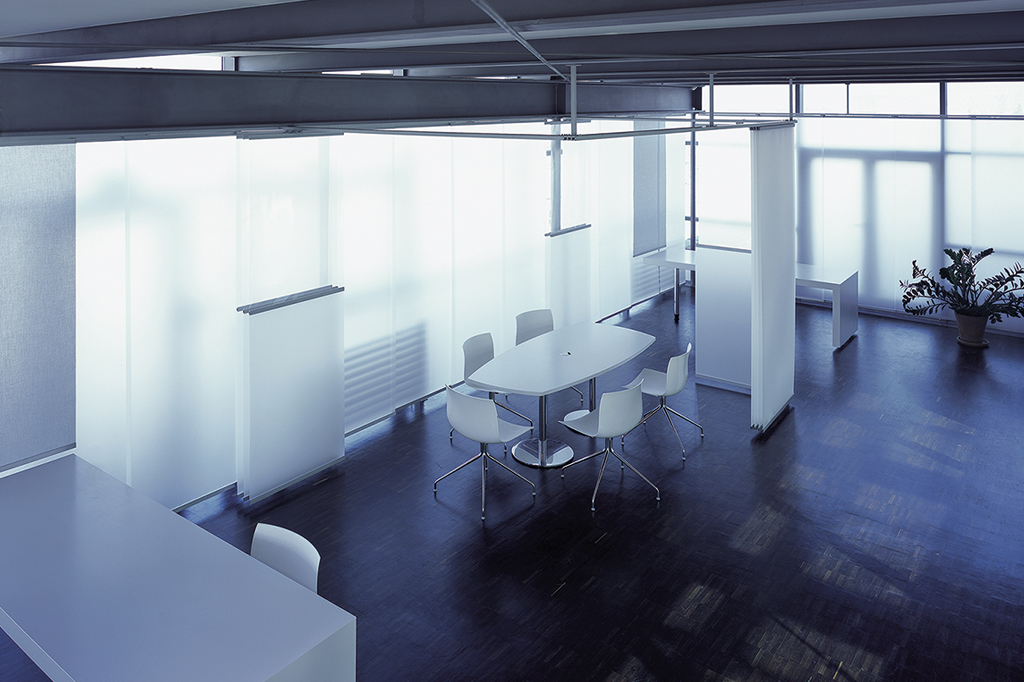 All the visible components are made of anodised aluminium, giving them their characteristically brilliant and highly resistant surface finish.
You will find a lot of further information, also the orderinformation and data sheets, in our service area.