NEW: Rossoacoustic DISC´N DOTS
Ceiling- and Wall System
Rossoacoustic Disc'n Dots is a modular acoustics system available in a variety of shapes, colours and sizes that transforms conference rooms, meeting points and offices into pleasant sound zones.
The "Disc" is the basic acoustic element. The acoustically effective fleece is available in grey or white and ensures optimal sound absorption.
The "Dot" is used for simple fastening to the wall or ceiling and introduces exciting colour highlights. Together they create a pleasant acoustic atmosphere in your rooms as well as an enhanced feeling of well-being.
4 beautiful designs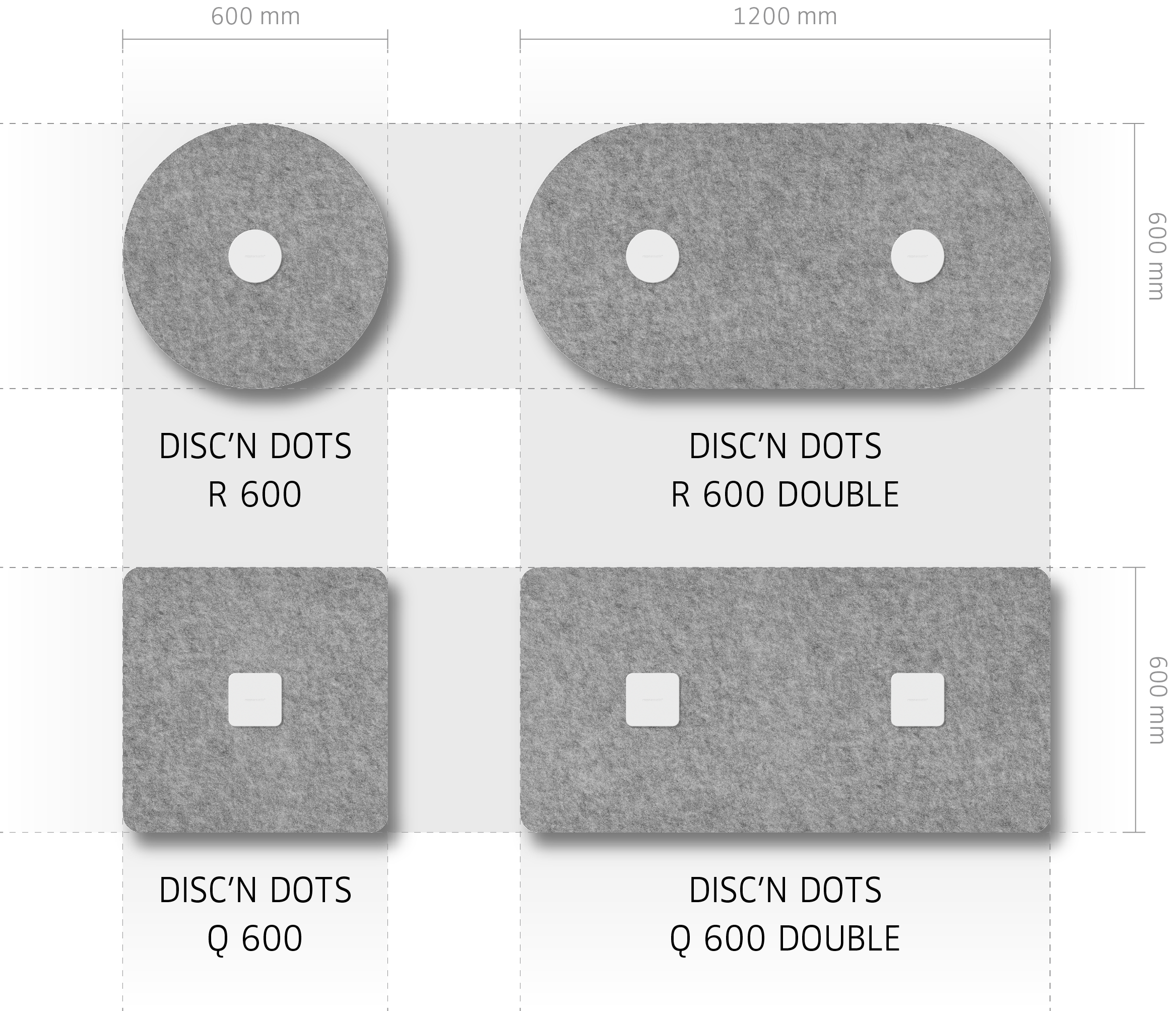 Whether round, oval, square or rectangular – each Disc can be customised to suit your room.
The Disc is the basic acoustic element. With its acoustically effective fleece available in grey or white it ensures optimal sound absorption. In combination with the Dots, the Discs different shapes and thicknesses lend a particular elegance to the overall effect.
The Disc with the Dot
The Dots are indispensable. They elegantly balance the Disc and allow simple mounting on a wall or ceiling.
The different colours play a major role in the design concept. Matched to the acoustically effective Discs in discreet white or mottled grey, the Dots feature warm Rossoacoustic colour shades inspired by nature: Vineyard, Soft moss, Yellow field, Far mountain, Nightfall, Grey dawn as well as classic White or Black ink.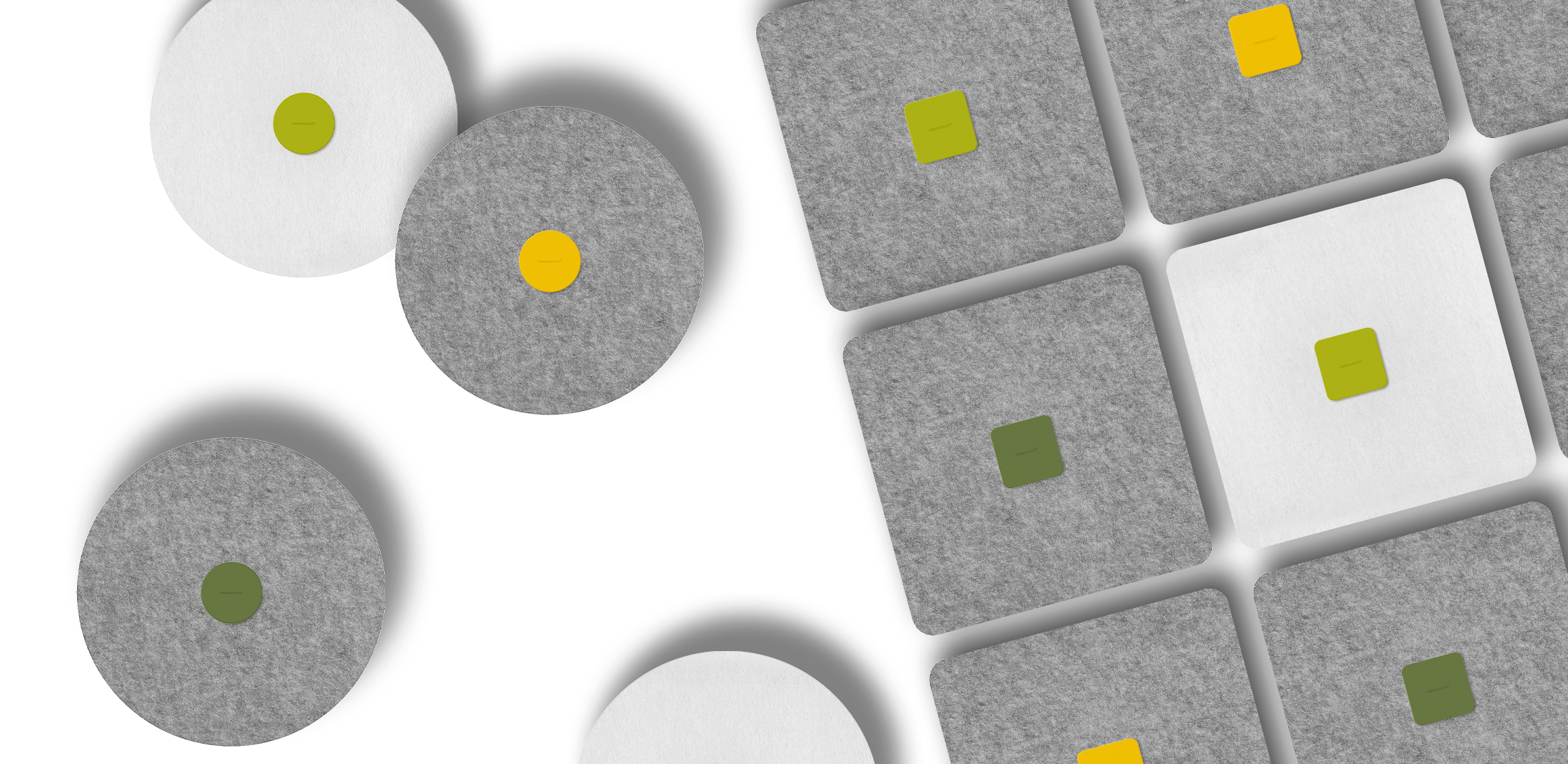 My individual Dot. If the colour you want is not among those on offer, the Dot can easily be painted in a customised nuanced shade. There are no bounds to creativity.
Try it out for yourself how rooms can be changed through different colour and shape relationships. DISC´N DOTS.
The installation
Nothing could be simpler – 3 installation options. With their different thicknesses and shapes, Disc'n Dots create structures or loose groupings that can be mounted on the wall, suspended from the ceiling or installed directly below the ceiling. All are mounted using simple but ingenious "single-point mounting".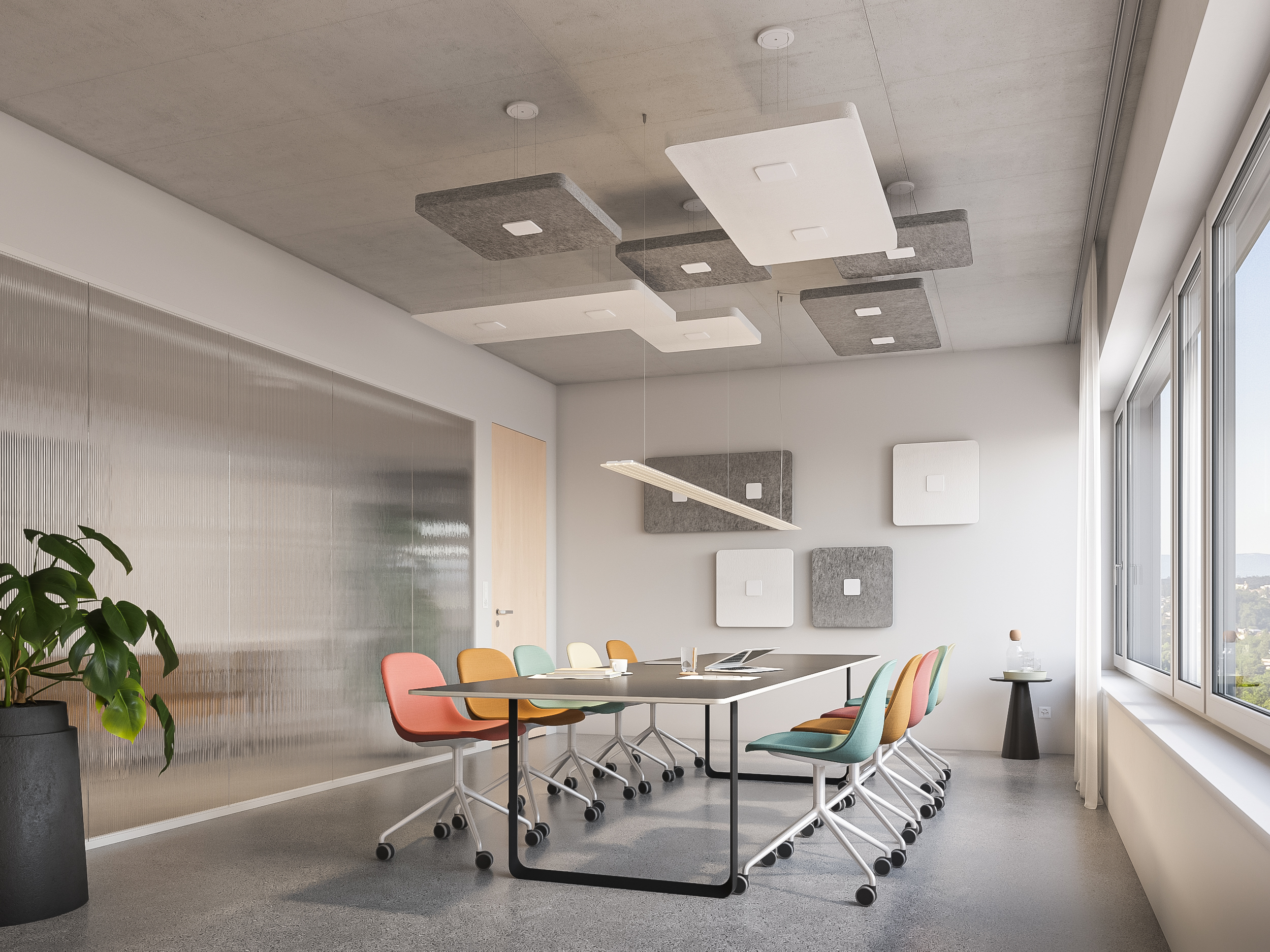 Acoustic planner
The optimal acoustics for your room. Determine your needs easily on our website with the Acoustic planner DISC'N DOTS.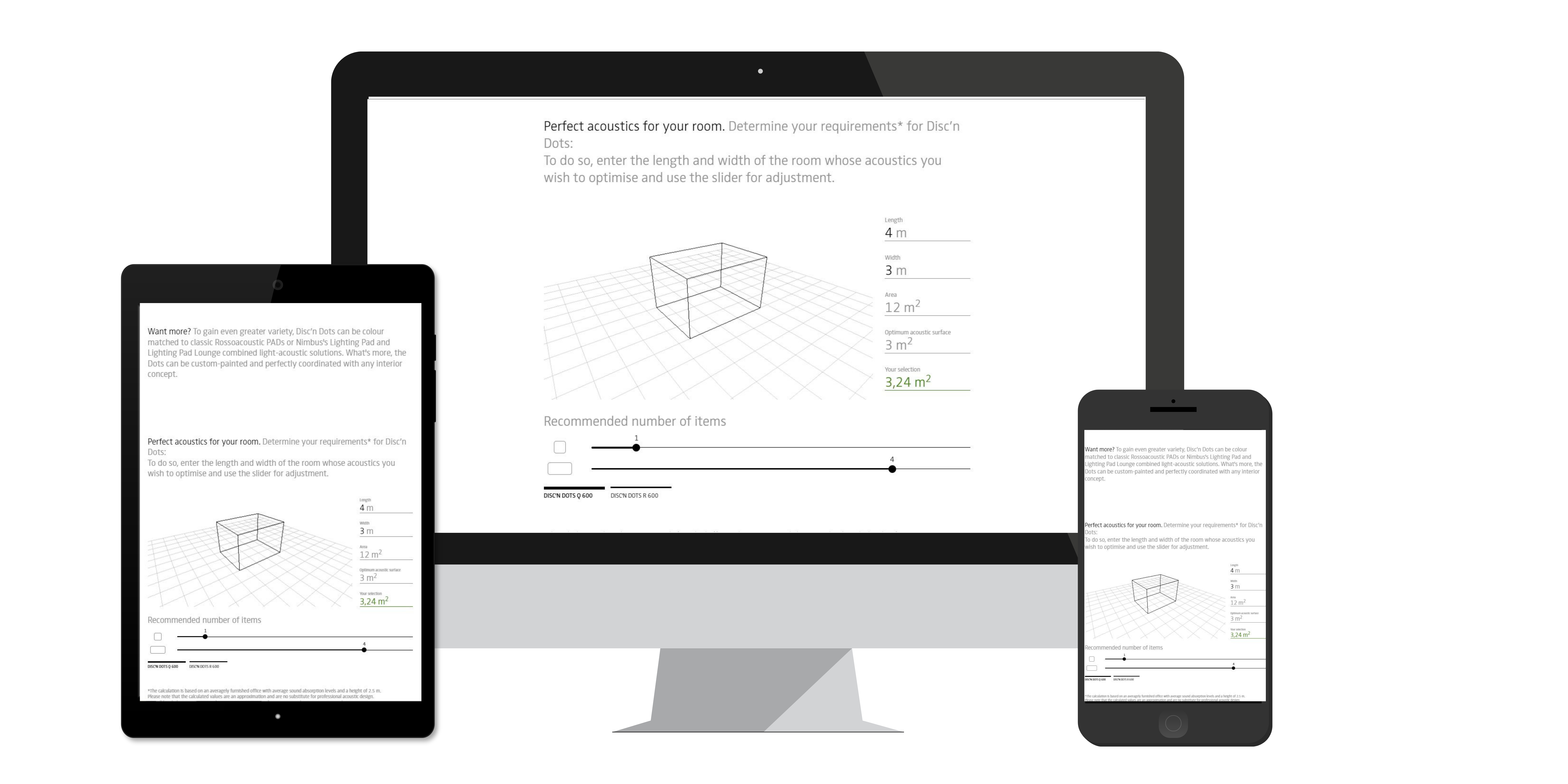 Please feel free to visit us at the DISC´N DOTS website.