Profile 18 combines the filigree appearance of the rosso curtain rails with the functional benefits of an inside-run rail. The basic elements – wall brackets, doublerun wall brackets, wall supports, ceiling brackets and ceiling suspensions provide solutions even for complex interior situations. All visible elements of the system are made of aluminum. The material of profile 18 is given a resistant brilliant-matte finish by glassbead blasting and anodizing. Each wall bracket contains a flexible retainer that holds the rail in the bracket during installation, permitting the system to be installed easily by a single person. Gliders with an intrinsic matte grey finish are provided with the profile as a special feature. Steel connectors are inserted when connecting rails with mitred corners (90°/135°). The profile can be supplied in large and small radiuses and allows a clear run. Profile 18 is also suitable for shower curtains, room dividers, etc.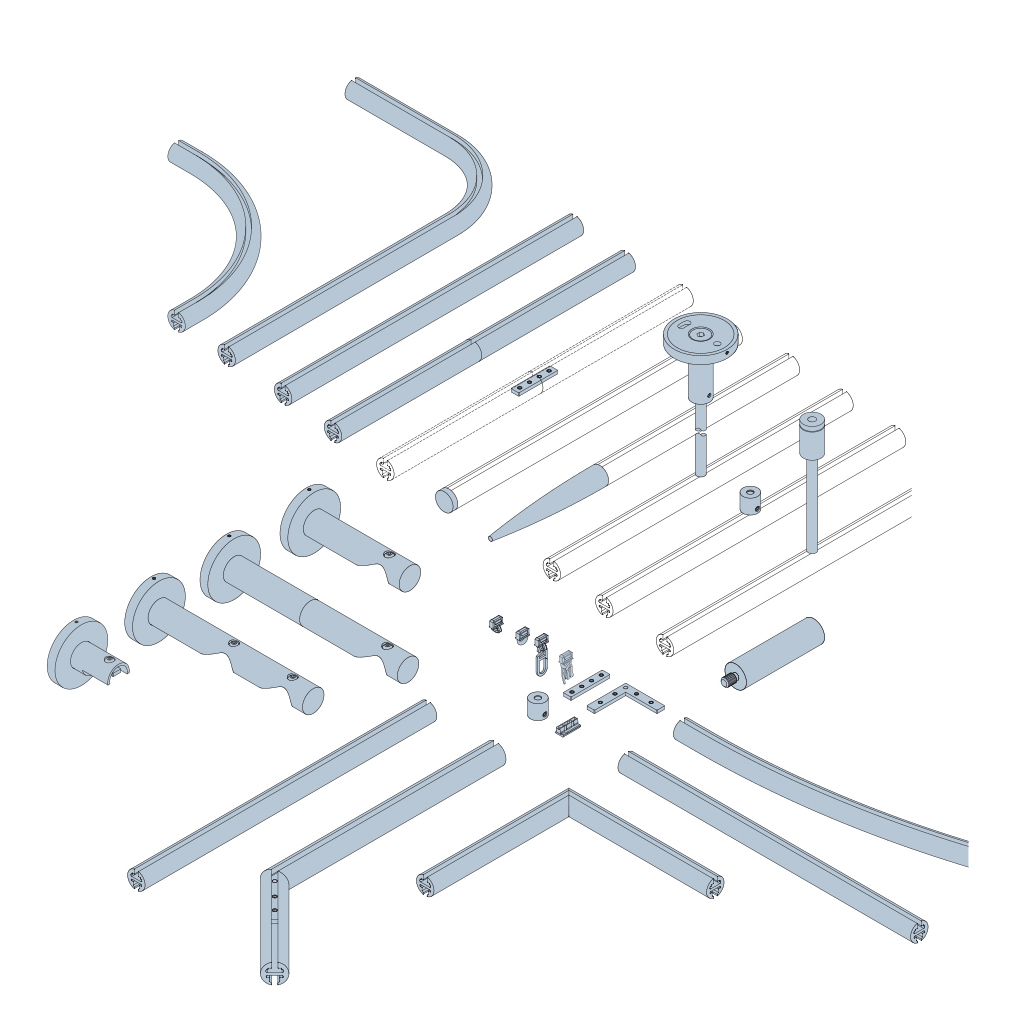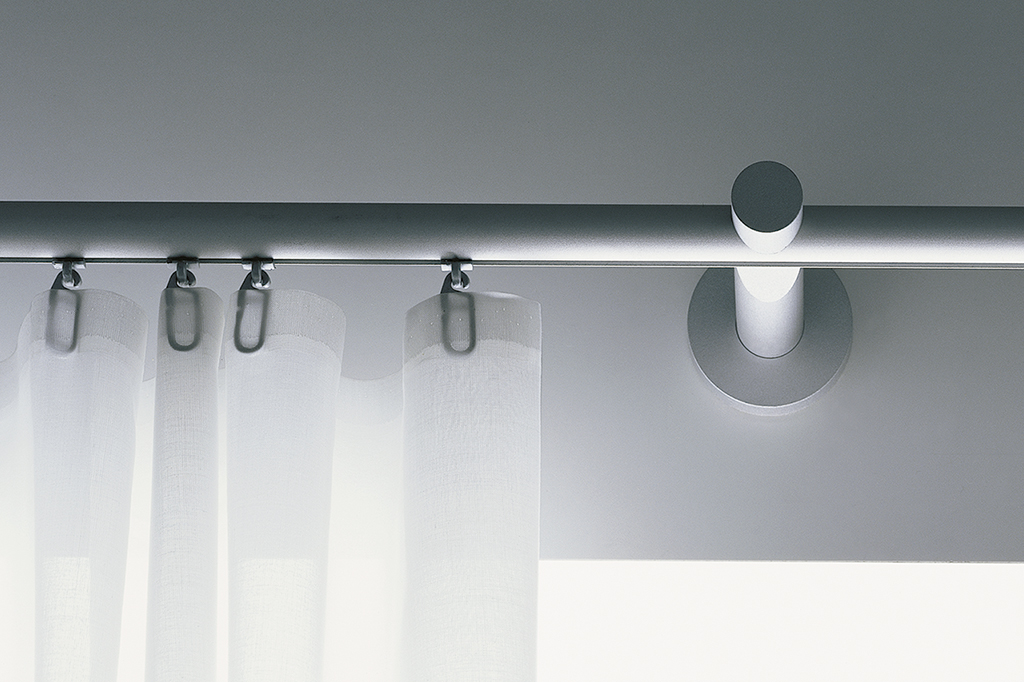 Stainless steel rods
Our rosso curtain rods offer almost unlimited possibilities. Ceiling mounting or wall mounting. Vertical or horizontal. The ends of the rods are flat, allowing different endpieces (finials) to be added. We can also bend the rods according to your template or dimensions. Special dimensions are also no problem. We cut rods and brackets to your requirements with speed and precision. Double-run brackets are available for double runs. Here, too, special dimensions are no problem. Our intermediate brackets allow support of long rods without hindering pulling of the curtain (clear run).
Stainless steel self-supporting rods
With its simple design, the self-supporting rod offers an alternative to wall mounting with brackets. Distance from the wall can be varied with extensions. Longer self-supporting rods can be fitted with intermediate brackets. The self-supporting rod is particularly suitable for alcoves, dormers and for mounting directly on the window frame.
Stainless steel cable
Nearly all mounting solutions can be solved with these components. Fabric or other material can be hung from only two mounting points. A joint is available for installation at angles other than right-angles. The bracket also acts as a deflector or intermediate bracket. This allows the direction of cable systems to be changed as required and permits ceiling mounting and continuous mounting over longer distances. We will gladly manufacture internal and external corner deflectors to your specifications.
You will find a lot of further information, also the orderinformation and data sheets, in our service area.