Profile 33 is a modular system whose elements can be used for window shading or room partitioning. The core element is the free-running aluminium rail.
The single, double, or triple profile system, based on a few basic elements, was developed for use with traditional textile curtains and textile screens.
Profile 33 can be curved to virtually any shape.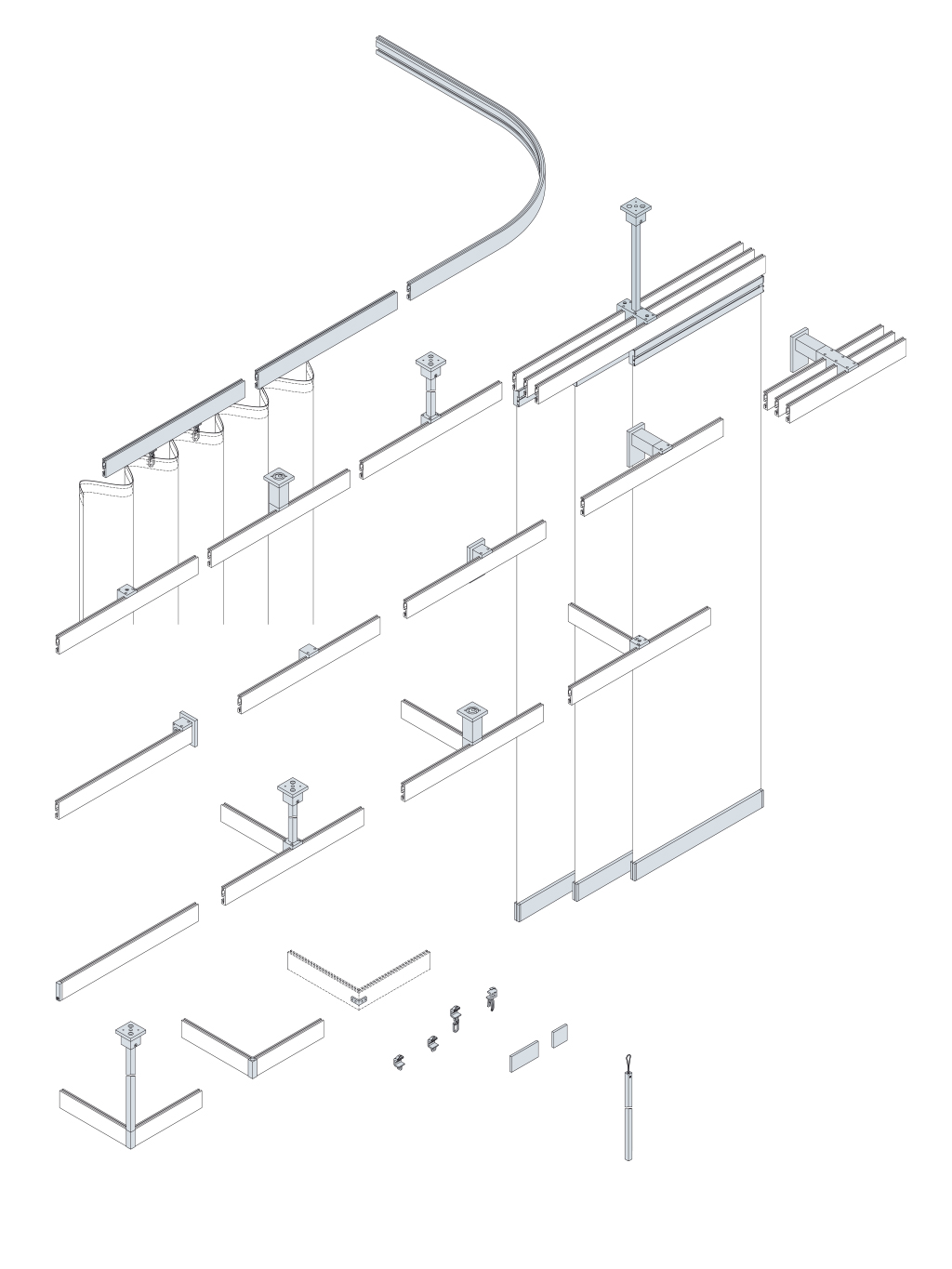 Using the various panel carriers, it is possible to achieve a uniform solution at windows and within the room. The Rosso screening materials are particularly applicable for workplace partitioning.
The rectangular profile can be installed directly to the wall, ceiling, or suspended at any height. The minimum distance from the ceiling is 6 mm. The maximum unsupported distance is 2 m.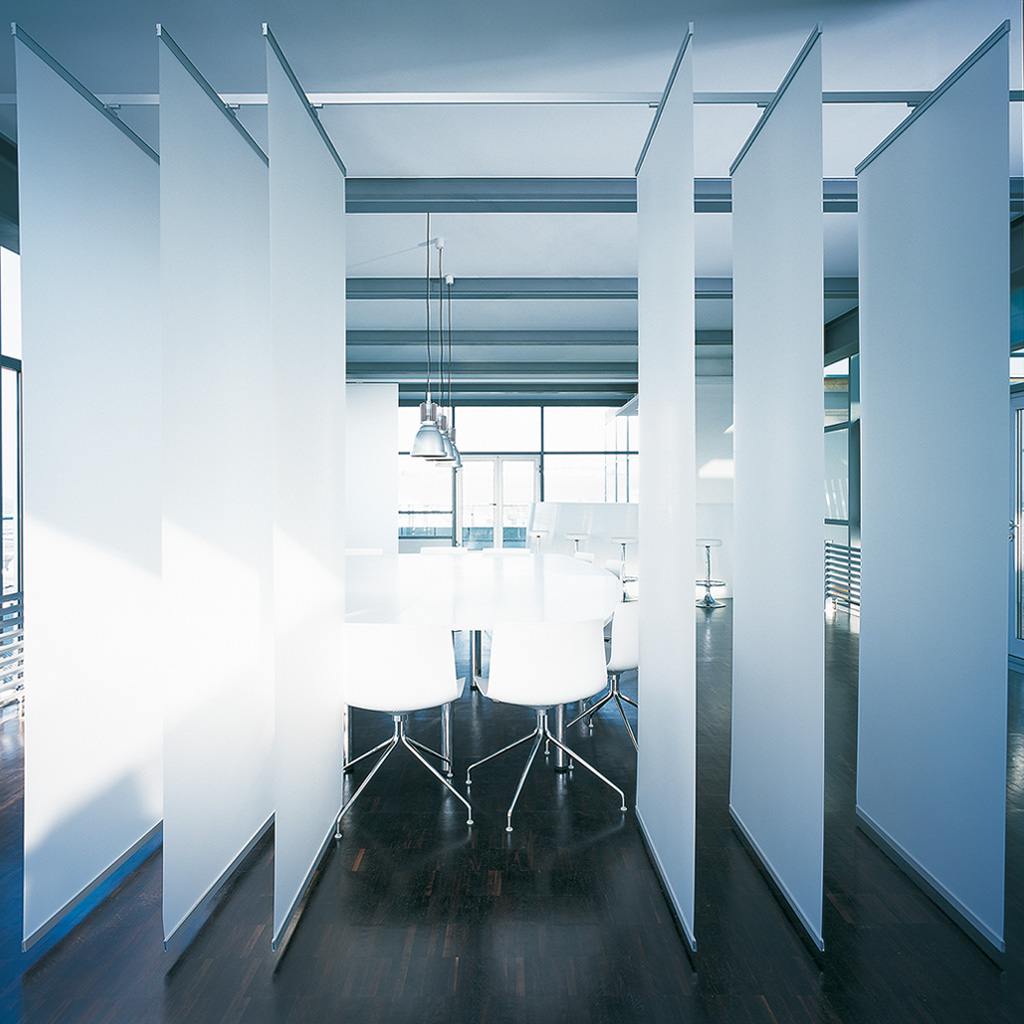 The system is designed for ease of installation. The bracket design allows the profile to be clipped into place prior to final securing, keeping labour costs to a minimum.
The visible components of the system are produced in two anodised aluminium finishes; natural or glass bead blasted, giving them their characteristically brilliant and highly resistant surface finish.
You will find a lot of further information, also the orderinformation and data sheets, in our service area.